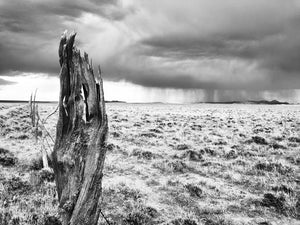 June 2022 Artist of the Month - Casey Hanson
 The Artist of the Month for June is Casey Hanson.
Casey Hanson is a native of Wyoming, born and raised, and still residing in Casper, Wyoming. She took an interest in photography and art at a very young age. Casey had her work featured in many different galleries and shows in Casper and Douglas, Wyoming. She had also shown in the "Eagles Nest Artisan Gallery" in Oregon until covid unfortunately closed the gallery for good in 2020. Casey Hanson is constantly on an adventure to turn the ordinary into art. 
Casey Hanson is a multi -faceted artist. Her work includes jewelry, acrylics, and photography. Please join me, as I provide my artist view point of five of Casey's pieces of artwork
.One of her photos on metal is called, "Keyhole Sunset", this is a photo of a big lake with a small landscape in the background. This photo looks like it was taken close to dark. The sky and clouds have a sunset look to it but the landscape is black. The water looks like a black color and a sunset shine to it. The water looks like it has a nice wavy look to it as well.  
The next photo on metal is called, "

Weathered

". This is a photo of a black and white landscape. It includes a dry sagebrush pasture. The focal point is a twisted old fence post with barbed wire fence line. The sky looks very cloudy and on the right side of the photo there is a powerful thunderstorm and it's raining in the distance. 
Another photo on metal is called, "Watercolors", this looks like a photo of two waves crashing in front and has more waves crashing in the background. The waves have a blackish color for the shading, the main color is shades of blue, and a nice shine of white with a pink tint.
One of Casey's original paintings called, "Caballo Turquesa", this painting looks like an abstract swirl of colors. The swirl of colors are black, teal, blue, purple, and a rusty golden brown color. The swirl's go in different directions. This painting has a lot of different techniques. For example there are some lines of color and there are some nice bubbles of color. Some of the colors look blended and mixed. 
Casey also has some hand crafted jewelry. There are necklaces, earrings, and bracelets. They all have different styles and different color combos to it. One pair of jewelry has some small sea star beads on it and the main piece on the necklace is a blue and white seahorse. The other beads  are a blue and white color combo. The beads are circular shaped. The blue color looks a little grayish. 
Each month an artist will be chosen to be the Artist of the Month at Works of Wyoming, which hosts an Artist Reception, the last Friday of each month.  
The Artist reception is open to the public the address is 300 S 2nd St, Laramie WY 82070 on June 24, on a Friday, from 4 to 6pm. We will have home made cookies and wine for refreshments. 
Please follow us for more information on Facebook, our Facebook is, "Works of Wyoming (WOW)".
The store will be open 10am-6pm and the gathering will be open from 4pm-6pm. At the gathering you can meet the Artist of the Month, ask questions about the art works and how they made it, meet new people, eat some snacks, and have a good time.
Submitted by Ivy D.
High School Art Intern
---