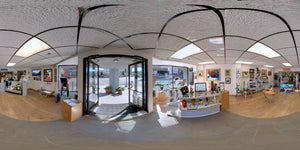 Check out our new Summer art and gifts by Wyoming Artists!
WOW! What happened to winter?
While I am glad to see it move on, the time did fly and WOW staff has been busy processing the new artists, art and gift pieces to have ready for May events of weddings, graduations, retirements, anniversaries, and  travelers!
WOW began in 2012 as a place for Wyoming artists to increase their business knowledge as well as enhance their visibility. WOW retail store is located in the heart of historic downtown Laramie, Wyoming. Just off of I-80 as you cross the southeastern Wyoming border.
We would love to have you stop in and say "Hi" and peruse our beautiful and varied art and gifts by over 65 Wyoming Artists, under one roof.
March of 2020, we launched our online store, www.worksofwyoming.com to provide availability to even more collectors and past residents.
Next Blog, I'll begin sharing information and the work of our eight new artists!
Until then, Happy Trails!
Lorena
---
1 comment